10 metres of semi-frameless glass pool fencing costs $885, pin fixed frameless glass pool fencing costs $1,890, and frameless glass pool fencing costs $1,235 Glass panels are approximately $76 per metre. Spigots cost $60, fixing posts cost $70, and pins cost $16. Installation is charged at a rate of up to $80 per metre for the Brisbane Metropolitan Area in Queensland.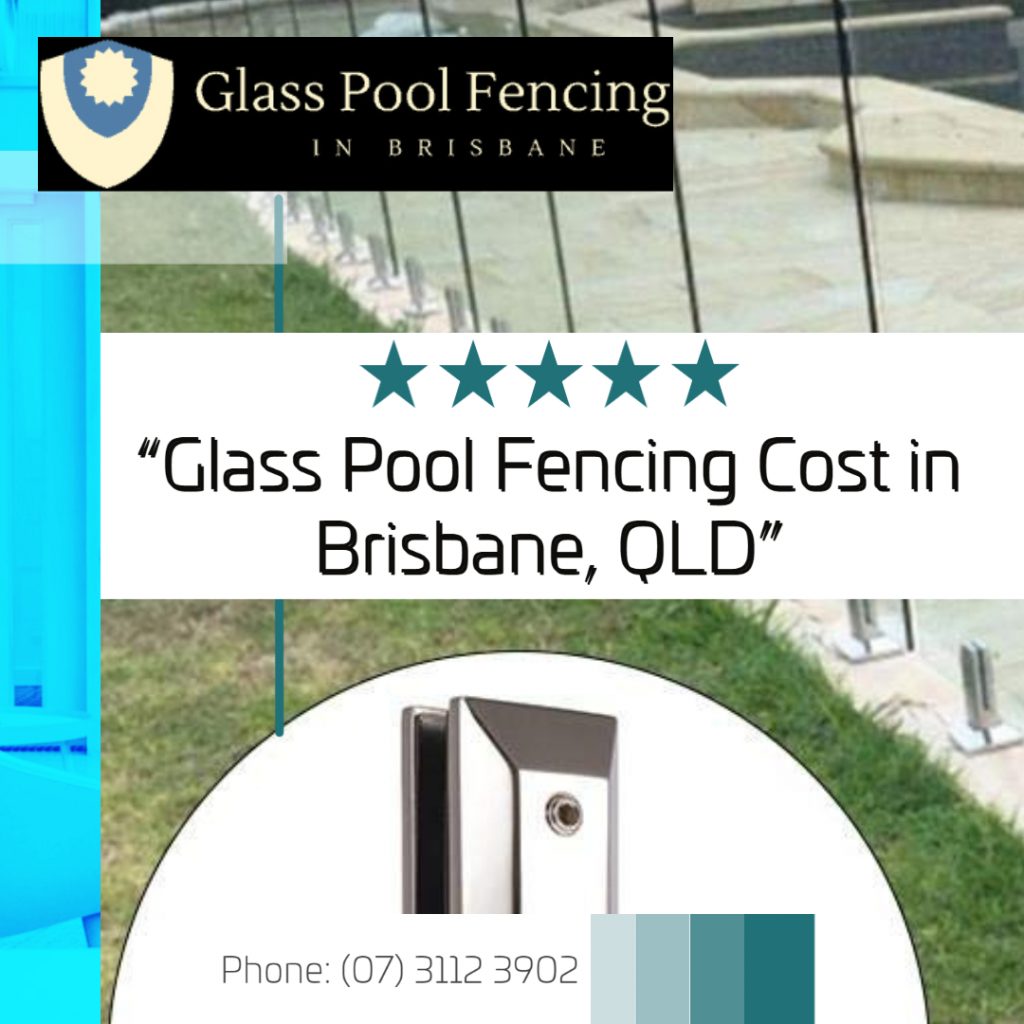 While glass pool fencing provides a view of your pool, how much does it cost? While it can be a lovely addition to a swimming area, the cost may be prohibitively high. While glass pool fencing can be costly, there are ways to keep the cost down while still having glass pool fencing.
For instance, you could simply instal glass pool fencing between the patio and the pool and use other types of fencing to enclose the remainder of the pool area. This can help you save money on glass pool fencing while still allowing you to enjoy your pool through clear glass pool fencing.
What is the cost of glass pool fencing?
How much do materials for pool fencing cost?
Choosing an installer for a pool fence.
Begin by completing your costings.
Brisbane, QLD pool fence regulations.
Consider the Costs of a Glass Pool Fence in Brissie
Numerous factors must be considered when determining the cost of a glass pool fence. Finally, an individual must decide what the most critical criteria are when purchasing glass pool fencing. To begin, who will instal the glass balustrade? Most low-cost businesses are unable to afford top-of-the-line installers and must rely on contractors. While the majority of contractors are decent people, they are not representing their company and are only concerned with getting the job done. At the Glass Pool Fencing Team Brisbane, all local installations are performed by actual employees. Our personnel have received appropriate training and, in the majority of cases, have years of experience. They take pride in their work and in the company for which they work.
How Long Will It Take to Complete My Project?
This is obviously job-dependent, but the Glass Pool Fencing Team takes pride in completing jobs in the shortest time possible while maintaining a high level of quality. A Brisbane installation is typically completed in three days or less. Because our installers are working exclusively for the Glass Pool Fencing Team, they can focus exclusively on the job at hand and not on other distractions. Most contractors work on multiple projects concurrently and will need to leave your installation in order to begin or complete another. Typically, it takes up to a week or two for them to complete your new glass pool fence.
Cost Benefits of Quality and Choice
What design options do I have for glass pool fencing? It truly depends on the company with which you are dealing. The majority of businesses keep a limited supply on hand and do not carry all sizes. Typically, these companies will specialise in a single type of gate hinge, spigot, or handrail. The Glass Pool Fencing Team employs design technicians who can assist you in determining the best options for your project. You'll have a variety of handrails, spigots, and gates to choose from. We carry a variety of products that will complement the appearance of your new glass pool fence.
What Is the Cost of My Glass Pool Fencing in Brisbane?
Glass pool fence cost are available in three distinct styles:
Frameless semi-frame
Without a frame, pin fixed
Frameless
Each of them has a different price. You may pay the following for ten metres of fencing:
$875 for a semi-frameless design
$1790 for frameless pin-fixed
$1135 for a frameless display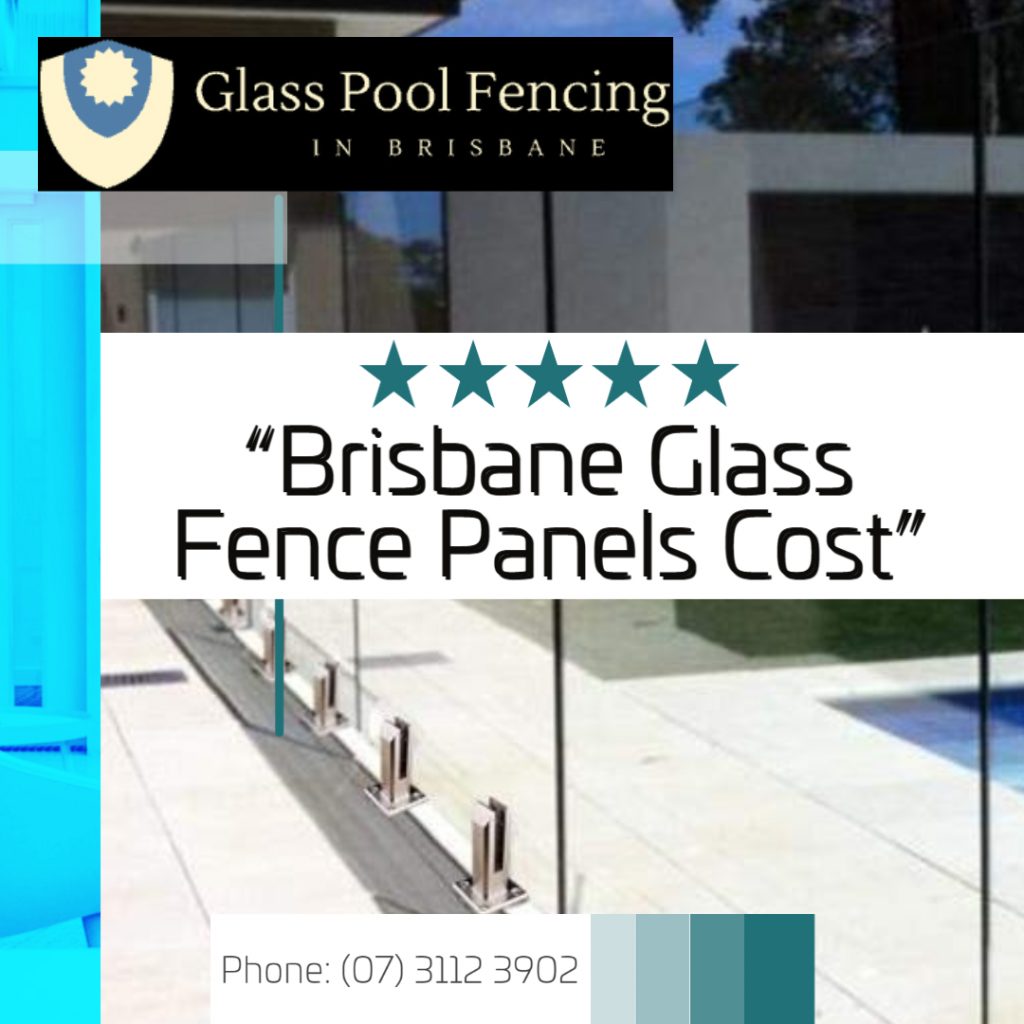 The glass panels are irrelevant. Glass panels cost approximately $66 per metre, while other components cost approximately $50 for spigots, $60 for semi-frameless fixing posts, and $14 for pins (pin fixed frameless). These are single-piece prices, but self-installation of glass pool fencing is not possible. They should be installed by professionals who charge between $245 and $300 per metre, materials included, depending on the thickness of the glass and other materials. Installation may cost up to $50 per metre.
Glass Fence Panels Cost
Oftentimes, your pool fence will require custom-made glass panels to complete it, such as an angled edge, stair panels, or panels with an unusual width/height. Oftentimes, these custom panels are required to ensure that fences remain compliant with Australian minimum height requirements.
We offer a low-cost custom-made glass panel service to assist our customers in controlling their costs. Many people believe that larger chains offer lower prices, but we have discovered that this is not the case.
Glass Pool Fencing Cost Per Metre in The City of Brisbane
We guarantee that our glass swimming pool fences will not be beaten on price.
If the cost of glass pool fencing is preventing you from choosing a glass fence, request a quote from Glass Pool Fencing Team Brisbane to see how our glass pool fencing costs per metre compare to those of other glass pool fencing suppliers, as our glass fencing prices begin at around $115 per metre.
Indeed, if you find the same superior quality glass in stock at a lower price from another supplier, we will match it by 5% – and that is a promise!
How Much Do Materials for Pool Fencing Cost Near Brisbane
Aluminium is an excellent material for pool fencing. It is available in a variety of configurations and complies with Australian Standards for pool fencing. The following are some examples of prices you might expect to pay for ten metres of aluminium fencing:
$650 for aluminium fencing with a flat top, including a gate, shrouds, and screws.
A picket fence costs $690 without a gate.
$650 for aluminium loop top fencing with shrouds and screws, but without a gate.
$995 for spear top fencing, excluding the cost of a gate.
These prices include powder coating, but may only be available in a limited number of colours. Expect to pay a premium for your prefered powder coating.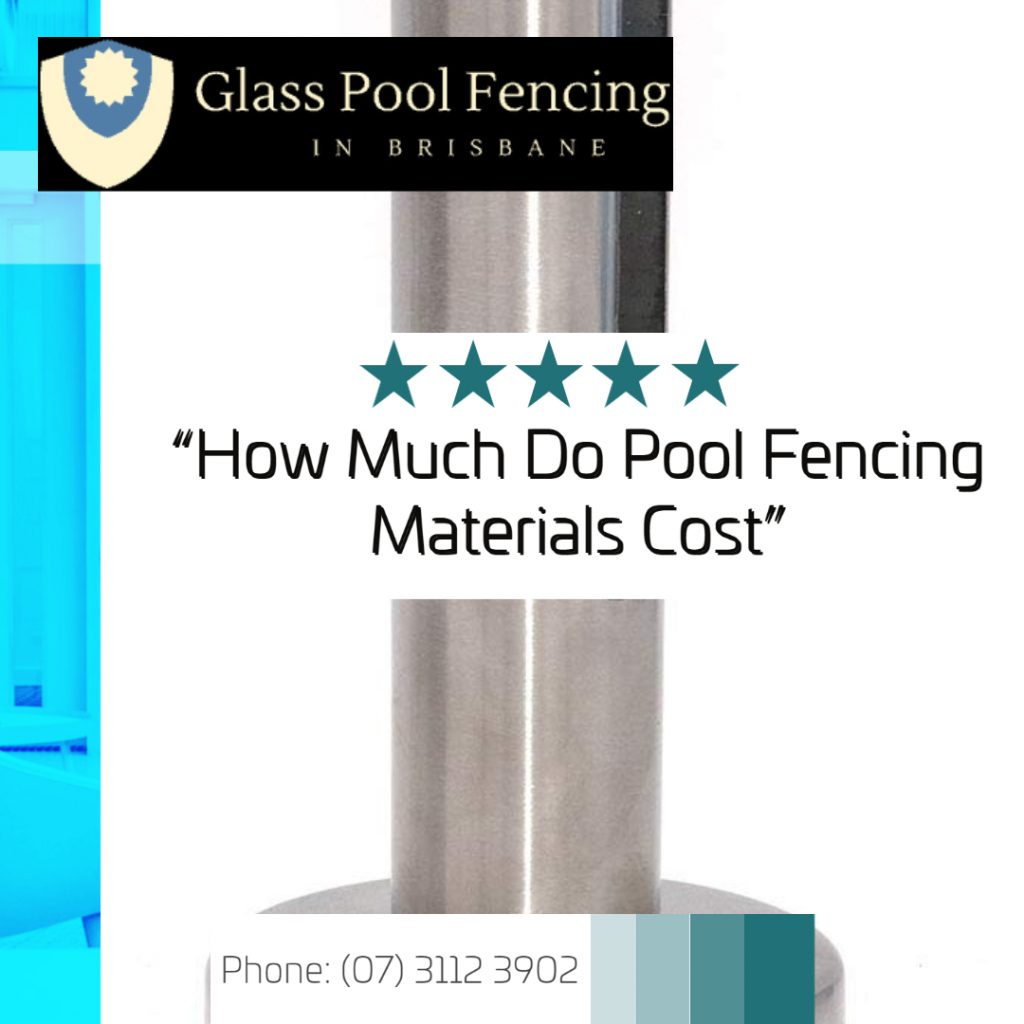 Price of Glass Pool Fencing Installation in Brisbane Northern Suburbs
The average cost of installing glass pool fencing is $3.05/m. Prices vary according to a variety of factors, including the thickness of the glass and the dimensions of the area to be fenced. Typically, rates range between $254 and $400 per month.
Factors affecting the price of glass pool fencing
While glass pool fence installers are happy to provide you with a quote, they must first inspect the site if you want an accurate price. They typically consider the following factors when determining the cost of a particular project:
Thickness of the panel
This is a critical aspect of the installation process because it determines the glass's durability. Although panels as thin as 6mm are common, experts advise against their use due to their proclivity for breaking. They generally recommend 10mm thick glass for semi-frameless panels and 12mm thick glass for frameless panels. While these are obviously more expensive, they can last a long time.
Height and width of the fence
The width varies according to the size of the pool surrounds, but the glass is always 1,200mm tall. Naturally, wider glass will be more expensive.
Spigot type
Spigots are small peg-like fixtures that are installed in specific locations along the glass fence. They add to the overall durability of the structure and are specifically designed for frameless glass.
Additional/special responsibilities
If your pool surrounds have intricate features, custom-made glass panels may be required. For instance, if your pool area features a sloping or uneven terrain, a deck, garden beds, or walls, expect to pay an additional fee because these features can complicate the installation process.
Choose a Reliable Glass Pool Fencing Company Near You
Finally, one of the most critical aspects of pricing a glass pool fence near me is evaluating a company's customer service and post-sales support. The Glass Pool Fencing Team support is available via phone during the order, installation, and post-purchase phases. As a company, we are committed to promptly answering the phone and being knowledgeable about the industry. We have an internal sales team dedicated to quickly responding to inquiries, orders, and quotations. As a company that takes pride in being large enough to be experts while remaining stable enough to be there for you at all times. The possibility of being left high and dry when dealing with smaller, inexperienced businesses is becoming more prevalent. The majority of these locations lack an internal team capable of addressing any questions or issues regarding your installation.
The Glass Pool Fencing Team Brisbane has rigorously tested components, a capable customer service team, and a stable business, which positions us as Brisbane's premier installer. You can be confident that if you work with us and follow our recommended maintenance schedule, your glass pool fencing will remain beautiful for many years! We look forwards to assisting you with the installation of your next glass pool fence.
To obtain exact pricing, contact us at (07) 3112 3902