Top Quality Glass Balustrades
Glass Pool Fencing Team Brisbane helps you choose the right type of frameless glass balustrades that suits your unique situation. Our skilled installers know how to complement your property with the right type of balustrades to get a modern flawless look.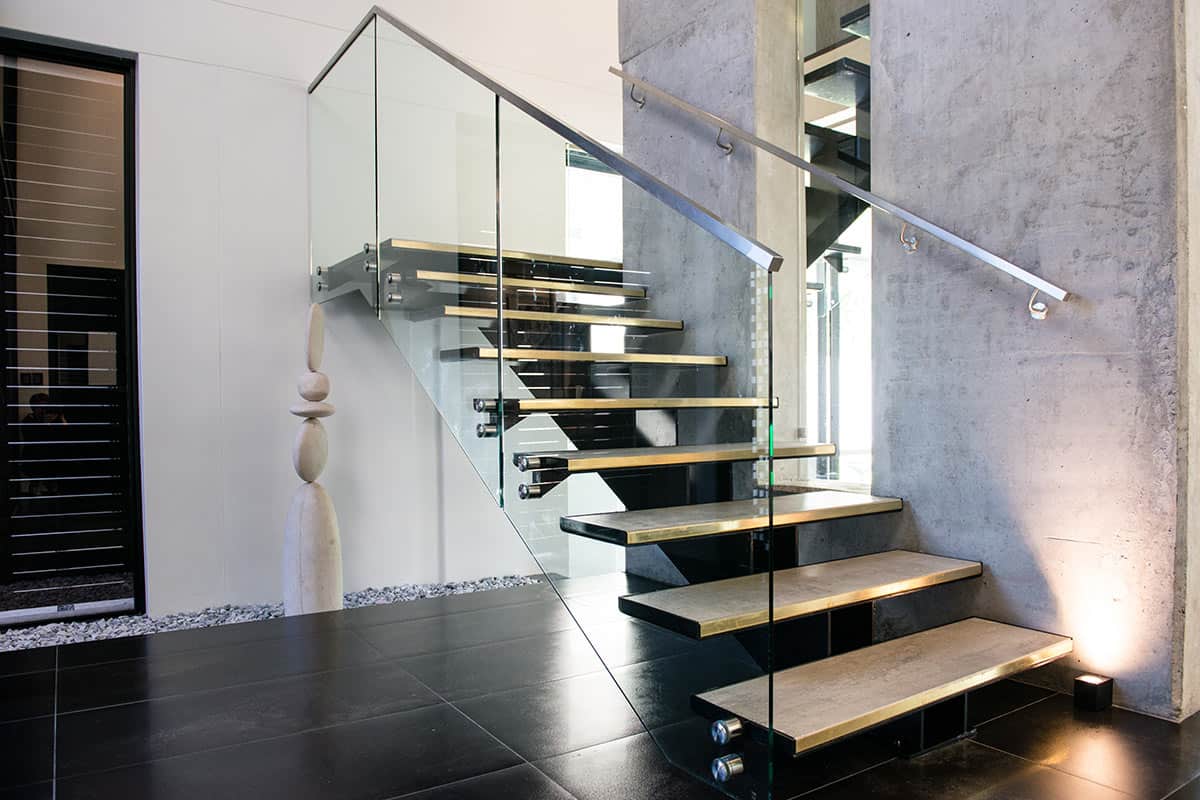 Glass balustrades look incredible, and they provide an unobstructed view from your balcony. They offer an impressive finish to your home and also provide a high level of safety. The glasses are durable and easy to maintain. Even if the glass gets scratched, you can quickly restore it to its original look by polishing. Glass balustrades offer a natural splendour to your property, and the yellow light to pass through easily.
Services and Quality
If you are planning to give your balcony a makeover, the glass balustrade system is a perfect option for a classy look at an affordable price. Our glass balustrades are individually designed to meet the specific architectural requirements of our clients.
Appealing and Affordable
You do not have to be prejudiced against using glass, as our products are designed with far more than safety in mind. We provide you with A-grade toughened safety glass, which meets all the safety requirements.
Workmanship Guarantee
There is no better way to bring a contemporary flair to your home or office space than our glass balustrades. Our glass balustrades can be tailored to match the style of any property. Our team, being solution-oriented, makes sure to deliver quality workmanship. Each job we finish stands as a testament to the service we provide. We value our clients and know how to beautify their properties with our glass balustrades.
Highest Quality Glass and Affordable
We specialise in creating glass balustrades for any application, and our team knows how to build masterpieces, which will inspire you. Our reputation is based on the quality of work we provide and the ability to tailor custom designs to meet our clients' individual needs.
With our expertise, we offer personalised and professional service to all our clients. We also provide a high quality of workmanship guarantee and a streamlined process when it comes to the installation of glass balustrades. Our measurement team and installers know how to enhance your property with a flawless modern finish.
We offer both frameless and semi-frameless glass balustrades solutions. If you want a clear view of the environment and do not want any post to obscure your view, you will have to go with the frameless glass balustrade. Our glasses are engineered in such a way that even when the glass breaks during an unexpected event, it stays in one piece and thus offers a barrier to prevent people from falling.
One of the obvious benefits of a semi-frameless glass balustrade is the cost. If you are conscious about your budget, semi framed glass should be your choice. It is power-coated with aluminium posts and offer a stylish look without hindering your view.
You can be confident as your glass solutions hold the highest safety levels. Do not hesitate to contact us or send us an online inquiry for a free consultation and quote.