Brisbane's Best Semi Frameless Glass Pool Fencing
Semi-Frameless Glass Pool Fencing.
Semi-frameless glass pool fencing offers you a secure feel and preserves the beauty of your property at the same time. This fencing provides a sophisticated and a classic solution to your outdoor safety around the pool area. If you happen to be searching for a semi frameless pool fence in Brisbane then you are in the right place with an upscale look with panel support, semi-frameless glass fencing will be your most appealing option.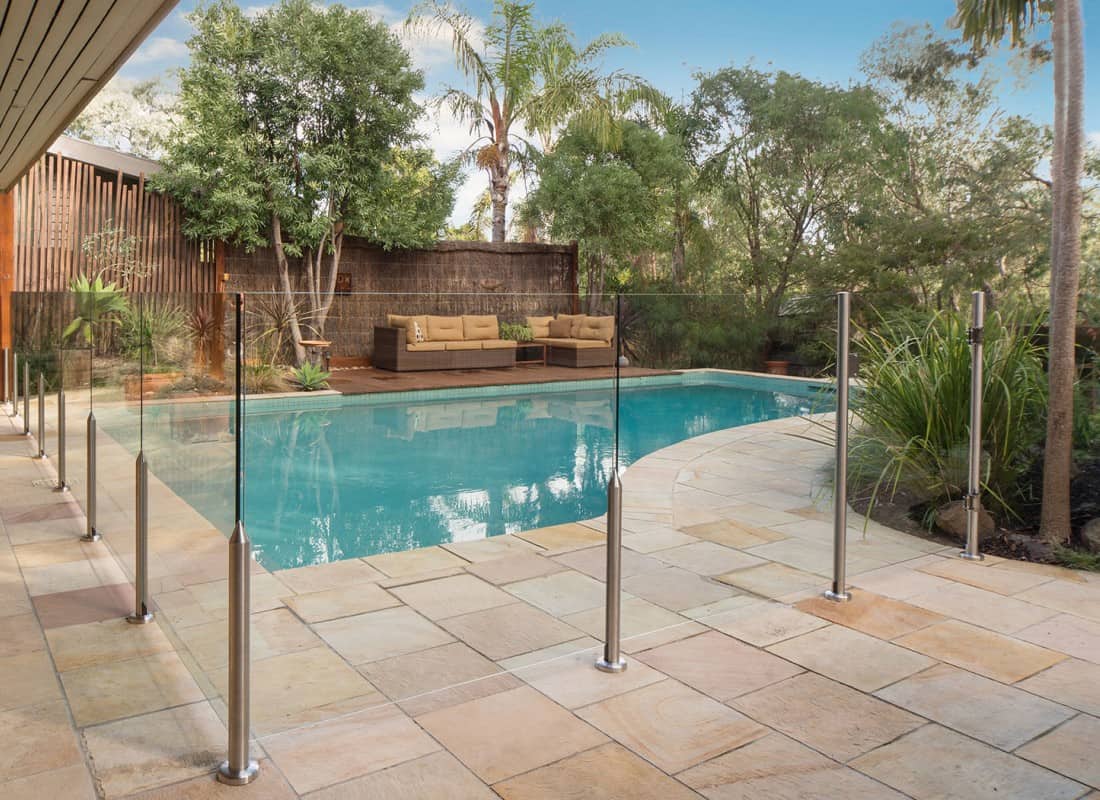 We offer service like no other, providing an outstanding quality when it comes to the supply and installation of the fence. Our frames are made out of the highest quality materials, and we offer you a unique design that suits your personal needs. You are provided with a range of hardware options and panel sizes for immediate installation. The glass of the fence is slightly elevated from the ground; thus, you will be able to clean the fence quickly.
Services and Quality
Glass Pool Fencing Team Brisbane is the leading market suppliers of semi-frameless glass pool fencing in Queensland. Our fences are easy to install, and they are compliant with all safety regulations. We offer you a variety of choices which allow you to bring together a brand-new pool or update older pool areas.
Appealing and Affordable
As our systems are engineer-designed, we ensure the semi-frameless glass fencing not only complies with the safety regulations but also complements the look of your property.
Semi-frameless pool fencing is an attractive choice for those who are conscious about their budget. These glass frames are both visually appealing and safe at the same time. As they are made out of toughened glass panels, they will be able to withstand any corrosive environment. Pool fencing is a safety product, and we guarantee the highest quality toughened safety glass for your projects.
DIY Projects and Top-Quality Customer Service
Our semi-frameless glass fencing has a modular design and is very simple to install. The installation process should be over within few hours if proper preparations are done. Our team will provide you with a step-by-step procedure guide on how to install the semi-frameless glass fence. If you get stuck anywhere, feel free to call us anytime for professional guidance and technical support.
We also have an experienced set of skilled installers who will do the installation for you, and we guarantee you will be extremely pleased with our work. Whatever is your requirement, our team will provide you with extensive support, and you will receive the highest quality of service and workmanship. We also offer custom-made solutions to meet the needs of our clients and to enhance their lifestyle.
Our professionals at Glass Pool Fencing Team Brisbane provide end-to-end support, and we are always there to assist you with any queries you might have related to semi-frameless glass pool fencing.