Without glass pool fencing, no home swimming pool is complete. Glass fencing denotes the pool area's perimeter. More importantly, pool fencing creates a barrier that prevents unsupervised access to the pool area by small children. Here's what you need to know about installing aesthetically pleasing and safe glass pool fencing in Brisbane.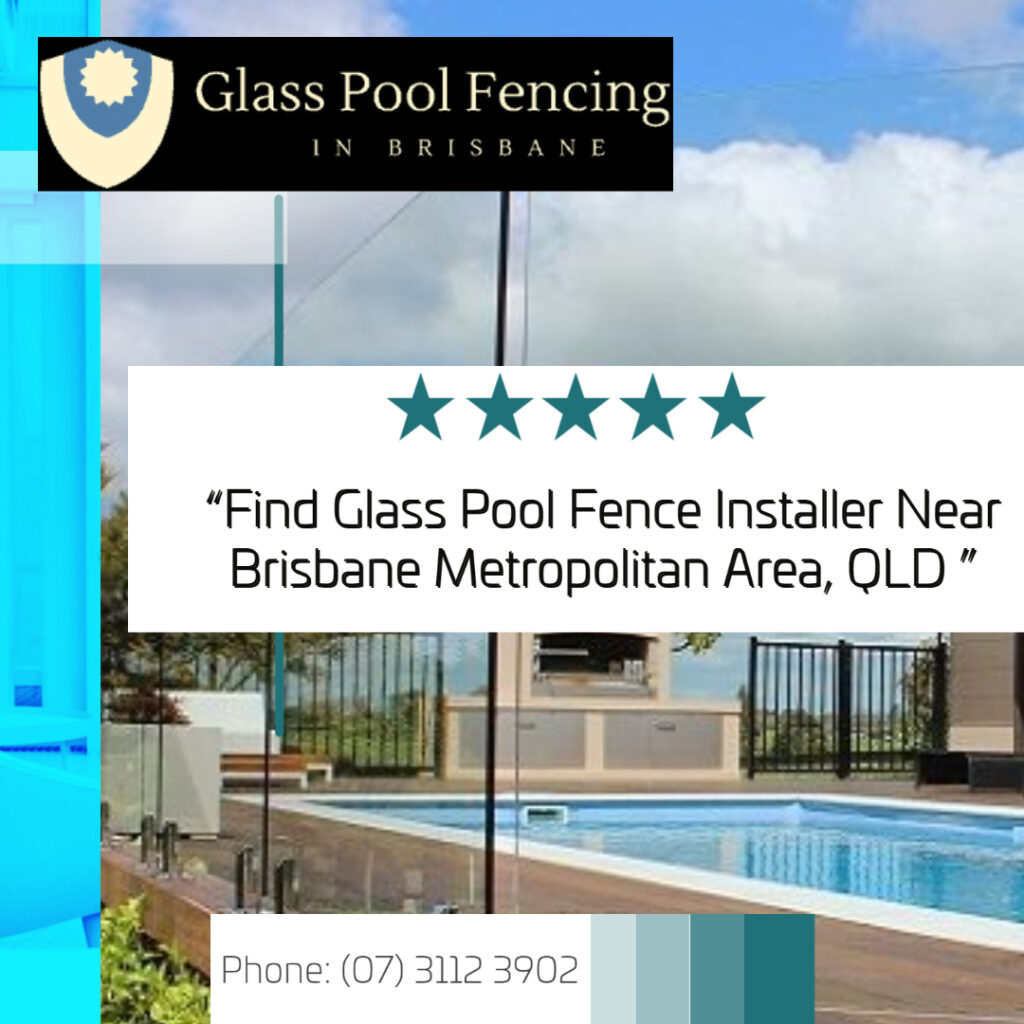 Glass Pool Fencing Types
Pool fencing regulations do not impose any restrictions on the materials used to construct your fence. As long as they comply with Australian Standards and are structurally sound, they can be constructed using any suitable building material. Several of the more popular materials include the following:
Semi frameless.
Pin fixed frameless.
Frameless.
Glass fences may be solid or have gaps between their members, but they must adhere strictly to pool fencing requirements and regulations in either case. The regulations make no restrictions on the styles or colours that can be used, and there is fencing to suit any budget or home or pool design.
Pool Fencing Regulations and Requirements Brisbane, QLD
Glass pool fencing regulations were implemented in 1991 in response to the alarming number of children drowning in domestic pools as a result of their ease of access. Subsequent legislation enacted in 1994 mandated the replacement of pool fences constructed prior to 1991. Pool regulations were last updated in 2012. AS 1926.1-2012 specifies pool fencing, gates, and other barriers to the swimming pool inclosure in detail. All pools with a depth of more than 300mm are subject to the regulations, including inflatable and portable pools. Several fundamental regulations include the following:
From finished ground level to the top of the barrier, the minimum height is 1200mm.
There is a maximum gap of 100mm between finished ground level and the bottom of any barrier.
There must be at least 900mm of space between any horizontal rails on the exterior, and gaps between vertical members must not exceed 100mm.
If there is no gap of at least 900mm between horizontal rails, the horizontal rails must be on the inside and the vertical rail gaps must not exceed 10mm.
Climbable objects must be at least 900mm away from the pool barrier on the outside and 300mm away on the inside for fences less than 1800mm high.
For fences at least 1800mm tall, the 900mm non-climbable zone may be on the inside and must be measured from the top of the inside. This could be advantageous for a boundary fence, where it is difficult to create a non-climbable zone outside the fence, for example. Ascertain that nothing beneath this zone is suitable for a child to jump on, as this would reduce the effective height of the fence below the minimum 1800mm.
Pool Fencing Installation in Brisbane
When considering pool fencing installation in Brisbane, always obtain at least three quotes from three different companies. Each company you obtain quotes from should be a licenced installer who is well-versed in all applicable pool fencing regulations in your area. Obtain written quotes that include labour, materials, and information about the warranty. If you require council approval to erect your fence, the companies you obtain quotes from should be able to assist you. Additionally, when obtaining quotes, enquire about the following:
When you can reasonably anticipate the start of work.
How long the companies will take to construct your fence.
When the fence will be operational (concrete drying time and other factors may be influences).

Following installation, the fence must be inspected and registered with your local authorities.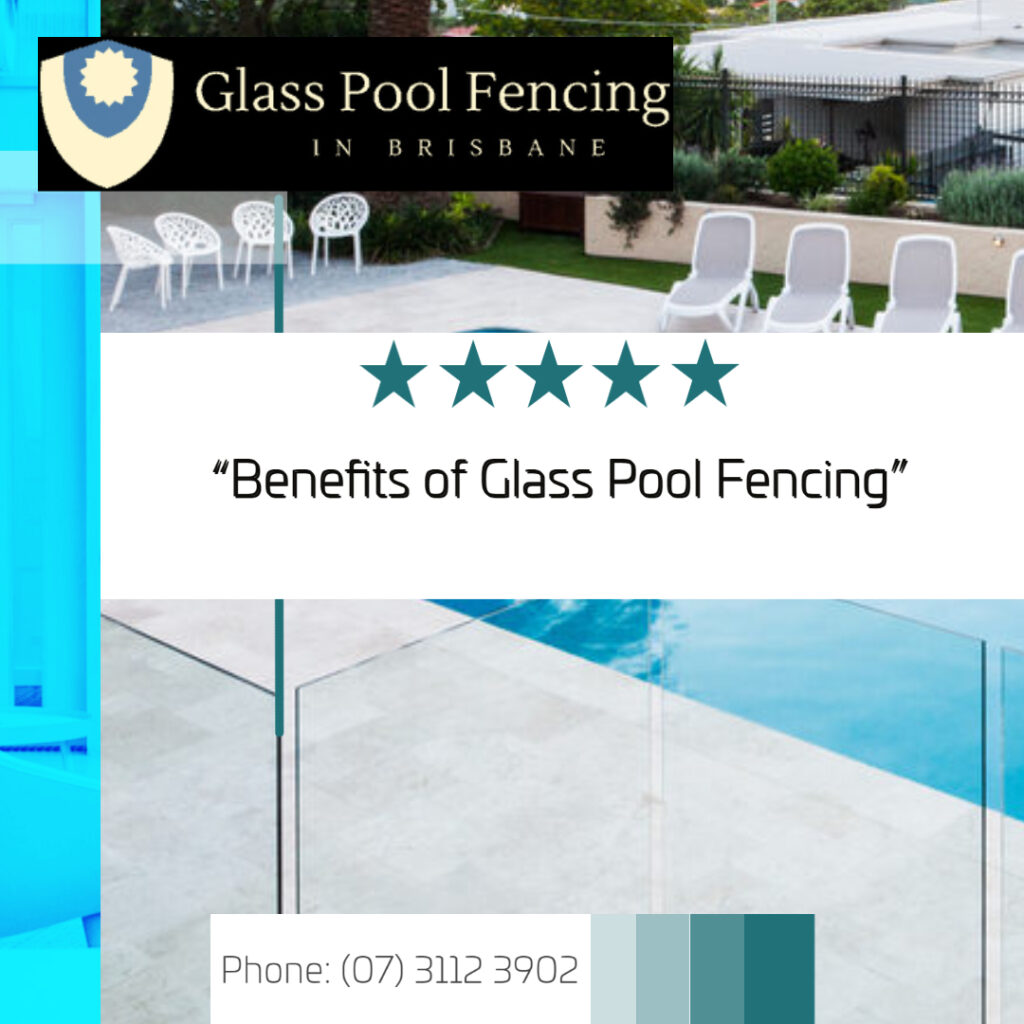 Glass Pool Fencing's Installation Advantages For Your Brisbane Home
There are frequently misconceptions that pool fencing is overbearing or unattractive as a result of these regulations. This is not the case with pool fencing made of glass.
There are numerous attractive pool fencing options. Glass, in particular, is an excellent alternative to the occasionally intrusive nature of a traditional pool fence.
Glass pool fencing not only secures your pool, but also maximises the landscape design potential of your backyard by seamlessly integrating your garden and pool.
Glass pool fencing transforms your outdoor space into a flowing oasis, preventing different areas of your yard from becoming compartmentalised.
Brisbane Glass Pool Safety
Apart from aesthetics, compliant pool fencing ensures the safety of your children by preventing injuries or the possibility of drowning. Even if you do not have children, a compliant pool fence will help keep any visiting children safe.
Safeguards your furry companions
Finally, but certainly not least, pool fencing helps to safeguard your pets. While some animals are adept at swimming pools and other bodies of water, others are not. A compliant pool fence will ensure your pets' safety at all times.
A qualified private inspector is included in our installation costs to ensure your pool complies with applicable regulations. Once the pool satisfies all requirements, a final certificate of compliance will be issued.
Contact Glass Pool Fencing Team Brisbane today if you require elegant, compliant, and high-quality pool fencing for your pool. We serve different areas in Brisbane, including Brisbane's northside and southside